REVERSE COLONIZATION TOUR
While we're setting up plans for our next disc, we've got some phenomenal line-ups we're going to be a part of! Finishing July up, we have our show at The Star And Garter in Manchester supporting Costa Rican thrash boys, Chemicide! We're joined with our roster pals Must Kill as well and you MUST... buy a uhh... ticket here...
TICKETS
SINGLES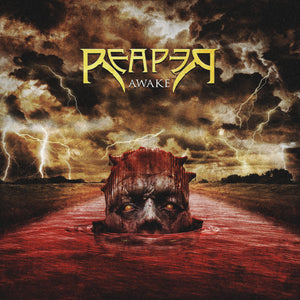 AWAKE
The song we debuted supporting Death Angel in August of 2022, Awake talks about the car crash we had on route to a show in the midst of a tour the year prior. BUT HEY THE SONG IS FUN! All three of these were mixed by Dan Cain of Cain Audio!
TO SPOTIFY!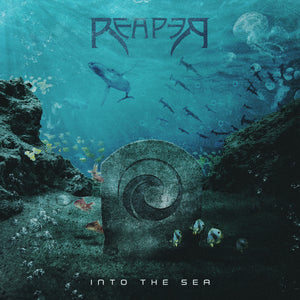 INTO THE SEA
FISH!! We suppose. Our most recent single, Into The Sea, is less about a trip to the aquarium and more about the constant flux of motivation we experience as creators. How we got Barnaby to put fish in here we're not sure... looks pretty though!
SPOTIFY AGAIN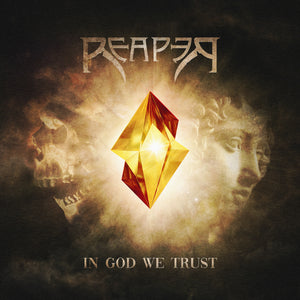 IN GOD WE TRUST
What nearly ended up as a bonus track for Birth of Chaos has become the ULTIMATE tory diss track released by a band in Liverpool with our name and credentials. It's loud and fast and several other things that constitute reasons for you to listen to it.
Take a wild guess...
Some of our best pals:
If you've listened to Reaper before, you'll no this isn't the blackened death thrash that tears at your face, but a more refined thrash sound, this has all the touches of classic bands, with that blend of NWOBHM and Power Metal threaded in with the big riffs and wide vocal range.

Neil Brannigan, UK Thrashers
Simple thrash can lack substance precisely because the band in question
may be thinking about things too narrowly; Reaper on the other hand take lessons from songwriting and implement them throughout every step of the record.

Sam Jones, The Razor's Edge Magazine
I've heard people say thrash, I've heard people say progressive and power, and all of that is here, it's just a seemless merging of all these influences in this one package that feels classic and brand new at the same time.

Oldhead Reviews, Top 10 Albums of 2020